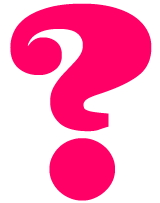 I thought it might be fun to get some dialogue going this week.
So every day, I'm going to ask you a question. You can answer in the comments, on Facebook or the Twitter, or even by emailing me.
I'll also answer the question myself because I wouldn't ask
you
to do anything I wouldn't do
myself
. I'm nice that way.
Doesn't that sound easy? And like so much fun?
Of course, it will only be fun if all of you answer, too. If I'm asking a question and I'm the only one that answers it, that won't be considered dialogue and won't be fun at all.
So talk to me, ok?
The Question for Monday is....
When you were a kid, what did you want to be when you grew up?
Most of you probably already know this, but anytime I was asked this question as a kid, I always answered, "A teacher and a mom."
I come from a family of teachers, coaches, principals, and superintendents so I think it's in my blood. But I knew from the moment I realized people worked for a living that I wanted to teach elementary school.
I also knew that I wanted to have kids and when that happened, I wanted to be at home to raise them myself and in my words, "just be a mom".
Little did I know that "just being a mom" would be (and still is!) the harder of the two jobs.
When I grew up (which is still a work in progress...), I did just those things. I taught third grade and kindergarten. Then I quit teaching when I had Ryley and haven't been back in a classroom full-time for almost 18 years.
And now, I'm "just a mom".
OK - your turn:
When you were a kid, what did you want to be when you grew up?