Before I go any further, I'd like to make sure that you noticed my title is actually a little rhyme.
I've never been accused of being a poet and I think you can see why.
Now, on to the good stuff.
The school my big girls attend does not allow students to purchase Christmas gifts for their teachers. Because we are way past the days of having only one teacher for all subjects, us parents could go broke trying to get something for every single teacher our high schoolers have.
So the rule is - teacher gifts can only be something homemade.
Nice for the wallet but trying to come up with something a little out of the ordinary, yet simple and sweet can be a little daunting.
Enter Confetti Popcorn.
Photo courtesy of www.nestofposies-blog.com
Now, I know what you're thinking - "that looks
nothing
like Christmas popcorn".
But that's the beauty of this recipe: it works for any season. The batch above is for Valentines Day.
The first time I made it was last Easter.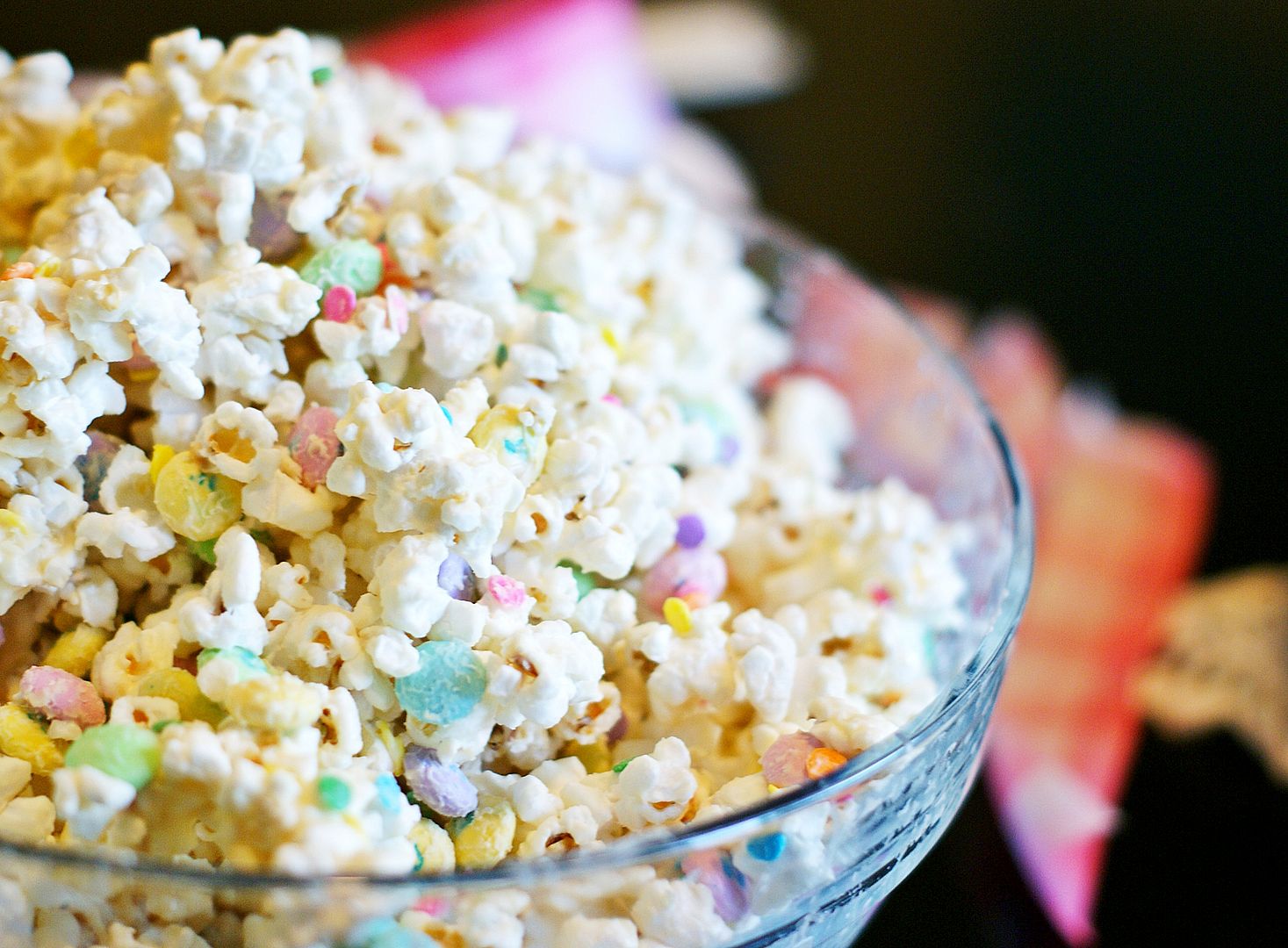 Photo courtesy of
www.bakeat350.blogspot.com
Bunny Bait. Cute, right?
So for Christmas, the big girls and I will making several batches of this popcorn for every single last teacher and therapist we have.
It's super simple and very yummy.
Here's the recipe in case you're interested -
Confetti Popcorn
1 bag of M&M's (use whatever seasonal ones are appropriate)
Almost 2 bags of Orville Redenbacher's microwave Tender White popcorn
1 bag Wilson's Confetti Candy Melts or White Chocolate Melts
Pop popcorn. Put in large bowl. Melt chocolate. Pour over popcorn. Add M&M's and stir. Spread on baking sheets to allow time to dry before packaging.
Doesn't get much easier than that!
But I do need a cute Christmas-y name, don't you think? Santa Sweets? Reindeer Rations? You can see I'm into alliteration. But not so creative. Help a girl out here - send me some cute names!
One last thing - since the title promises you gifts for teachers, therapists, and more. We've covered the teachers and therapists so who's the more?
Well, how about a little something for your kiddos' friends? Or your kiddo?
I saw this on Pinterest and fell in love - Gingerbread Playdoh.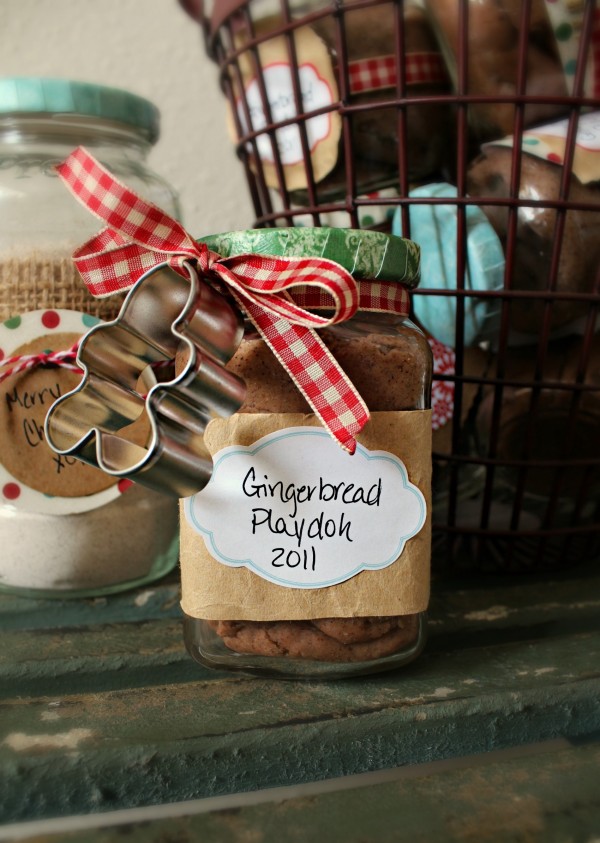 Photo courtesy of www.sweetsugarbelle.com
Wouldn't this make a cute kid gift? Maybe with a little kid-sized rolling pin and some cookie cutters...
It's not to eat, though. Just smells like lovely, spicy gingerbread but tastes like regular, yucky playdoh.
If you're interested,
click here
to check out the recipe.
One last thing - I think it's been waaaaayyy toooooo long since y'all have seen a cute photo of the Bird on here and since we're coming up on the weekend, how about one quick pic to last you til next week??
Told you it was cute...
Have a great weekend!