My round-up of helpful hints, interesting tidbits, and all-around great stuff from the inter-webs. Enjoy!
It's come to my attention that I am failing miserably at finding the balance between being just me as myself, me as a wife, me as a mom to two teenagers, and me as a mom to a special needs child. Typically, me as special needs mom is the most dominant role. But it's time to make some changes and among other things, I'm hoping this book will help me.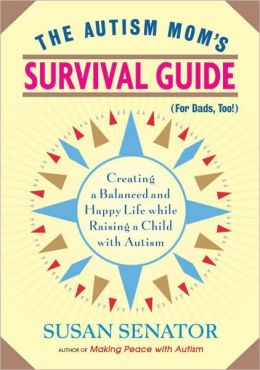 And on that note about finding balance, Sleep vs. Exercise - Which should you choose if you don't have time for both?
Did you know that you can transfer paper worksheets to the iPad? Well, you can. Click here to find out how.
I've never been all that great at accessorizing but with the help of Pinterest, I'm getting better. And with Everyday Icing Accessory Auctions that take place Monday nights on Facebook, I'm getting some really great jewelry at fantastic prices. It's easy and fun - check it out here.
Spring is in the air and for lots of people, that means spring cleaning. BrightNest is a terrific website, as well as a mobile app, that can help you take care of your home. With lots of practical, easy, and efficient ways to clean, organize, maintain and decorate your home, it almost makes managing your home fun.
Doing Paleo? Tired of eggs for breakfast? How about some pancakes? Or super yummy Morning Glory Muffins? I've tried both of these - more than once - and they are delicious. The Bird gives both recipes two thumbs up!
Last but not least, a couple of Lily's favorite apps right now are Sentence Maker and Letter School. They are that magic combination that every parent hopes for - educational and fun. She plays them almost as much as she watches Netflix or youtube, and that's saying something, folks. I know every kid is different but I think they're worth a look.