Are you familiar with the Neiman Marcus Christmas catalog? You know the one that has that special section called "Fantasy Gifts"?
Well, in case you missed this year's edition and you're still searching for that perfect gift, here are a few highlights:
For those people dreaming of having a few chickens in the backyard, how about this Heritage Hen Mini Farm for a mere $100,000?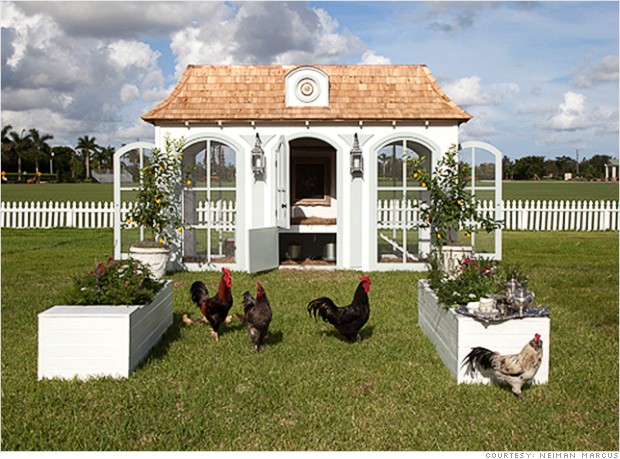 Those chickens better lay a whole lotta eggs.
For the adventurous spirit tired of bungee jumping like everyone else, consider this JetLev R200 jet pack for $99,500.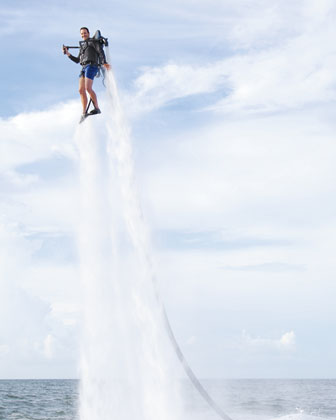 And for the person with truly discriminating taste, this $354,000 2013 Neiman Marcus Edition McLaren 12C Spider should fit just perfectly.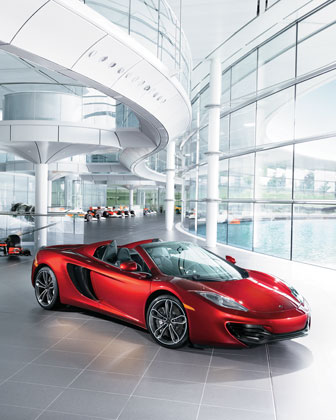 Are you wondering if anyone actually buys these extravagant and outrageously expensive items?
Well, only 12 of these vehicles were made for the Fantasy Gifts Christmas catalog and all 12 were purchased within two hours of going on sale.
But the whole idea of "Fantasy Gifts" got me to thinking.... what if I put together my own little Christmas Catalog? And what if stuff like money and practicality were no object and I didn't care one bit about being selfish? What things would be in my "Fantasy Gifts" section?
I give you....
The Lana Rush Christmas "Fantasy Gifts" Catalog.
1. Mary Poppins
A nanny who is "practically perfect in every way", has a bottomless carpet bag filled with anything and everything that kids might need, can use a spoonful of sugar to help the medicine go down in the most delightful way, and with a simple snap of her fingers, your children's toys are put away. And those middle of the night wake-ups? She's got them covered.

Price - $50 per month
(she loves her job and does it just for the sheer joy of taking care of your kids)
2. A House-Calls Only Doctor
This doctor does not even have an office because your home is his office. That little black bag and that SUV are fully equipped for any and every medical need that may arise. Never again will you have to drag your sick child out of his bed only to wait in a crowded doctor's office filled with germ-laden toys.

Price - $35 per visit
(he knows your medical bills are huge so he considers this service his way of being a blessing)
3. Grocery Delivery Service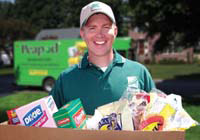 Place an online order and within two hours, a friendly deliveryman is at your door, arms laden with the exact items you selected. But it doesn't end there! Deliveryman proceeds to unload all the groceries and put them away for you. Forget to order something? Not to worry. Just call back. One item or one hundred items - no order is too big or too small.

Price - $15 plus cost of your groceries
(and if you re-order within 24 hours, the $15 fee is waived)
4. A Professional Paperwork Organizer
Stop handling all the pesky mailing, filing, bill paying, check writing, form-filling out, permission slip signing.... Let a perky professional organizer free you from these never-ending tasks. She will set up the perfect organizing system, then maintain it by showing up once a week to take care of any necessary paperwork while you and your spouse smile, drink coffee, and watch her do all the work.

Price - $25 per month
(another person who loves her job and would do it for free - she seriously can't get enough of paper)
5. A Chef
Not only does our chef prepare delicious and healthy meals, she is able to keep up with the ever changing diets of your special needs children. Gluten and casein free diet? No problem. GAPS diet? No big deal. Paleo diet? Child's play. This chef is equipped with an endless array of recipes for any eating plan that comes her way. And for those picky eaters? She makes a mean PB & J.

Price - $50 a month
(plus she gets to eat what she cooks - a real bargain!)
6. A Housekeeper
This lovely lady comes to clean every single day. She does laundry. She cleans the oven. She washes windows and sweeps the front porch. And you don't have to pick up anything before she arrives.

Price - $60 per month
(this one is a little pricey but she does come every day and you don't have to pick up beforehand)
7. Lawn Care Service
A beautiful lawn doesn't just happen. But that doesn't mean
you
have to take care of it. Let our yard maintenance professionals handle it all. Not only do they mow, weed-eat, edge, rake, fertilize, spread mulch, sweep, and clean gutters, they also take care of seasonal planting so your yard is always in bloom. Service includes installation and removal of Christmas lights.
Price - $20 per service
(offer them some iced tea and they might even knock a couple bucks off)
See anything I forgot?
A product or service you would like to see offered in the catalog?
Leave a comment and I'll do my best to get it included.
Remember, this is
our
catalog. So tell me what
you
want.
And do keep in mind the motto of The Lana Rush Christmas "Fantasy Gifts" Catalog:
The sky is the limit but the budget is not.