I've just got a bunch of little stuff today - not anything really worthy of an entire post. So you know what that means... a list.
And here we go!
1. Monday morning, we had a meeting at the public school that Lily will be attending for kindergarten this fall. It went really well, the teachers are quite impressive, and I'm actually getting excited about this new adventure! The Life Skills teachers and Ryan and I are working together to prepare a "temporary" IEP for the first month of school. Then we will all meet again after that first month to discuss how Lily has adjusted, what things seem to be working, and what things need to be changed. Then we will write the actual IEP that will be in place for the remainder of the year, obviously making adjustments as needed along the way. I'm really expecting good things this year and look forward to sharing our journey with you.
2. At the same time that we're beginning this kindergarten adventure, we're also launching our oldest from our little family nest. This time next week, Ryley will be in Virginia, starting her next phase of life as a college student. So far, I've done a good job of keeping it together. But I have this dreadful feeling building up in the pit of my stomach and I have a strong suspicion that it will only go away after a good old-fashioned ugly cry. As I get on an airplane. Without my biggest baby girl. Must stop talking about this now.
3. Speaking of tears, I'm not ashamed to admit I did shed a few after watching double-amputee Olympian Oscar Pistorious from South Africa race in the Men's 400 Meter Semi-Finals. While he did not qualify to run in the medals race, it really didn't matter. It was simply an amazing thing to see.
But even more amazing? Watching Grenada's Kirani James win the heat and instead of celebrating, immediately go over to Pistorius and ask to switch bib numbers with him, an Olympic first and a touching show of respect for all Pistorius has accomplished.
When the 19 year old James was asked about the gesture, he had this to say: "He's an inspiration for all of us. What he does takes a lot of courage, just a lot of confidence. He's very special to our sport. He's a great individual and it's time we see him like that and not anything else."
Amen.
And you can bet I was cheering loudly when Kirani James won the gold medal Monday night, a first ever for Grenada. That young man demonstrates that you can be both an incredible athlete and a true gentleman. He has a fan in me.
4. OK, so we've talked about sad tears (#2) and happy tears (#3). I've also shed some bitter tears this week. Lily's two favorite things in life are the iPad and water. And on more than one occasion, she has tried to combine the two, with disastrous results. Well, Saturday morning, like a dunce, I handed her the beloved iPad without the protective case on it. She walked straight into the kitchen and proceeded to dunk it in the crock pot which I had been soaking overnight. Beloved iPad is currently residing in a gallon size baggie of rice but I'm not holding out much hope.
A few things I've taken away from this:
One, for the millionth time Lana, do not give her the iPad without a case on it.
Two, it's time to invest in
Liquipel
coating for our electronic devices. No more excuses.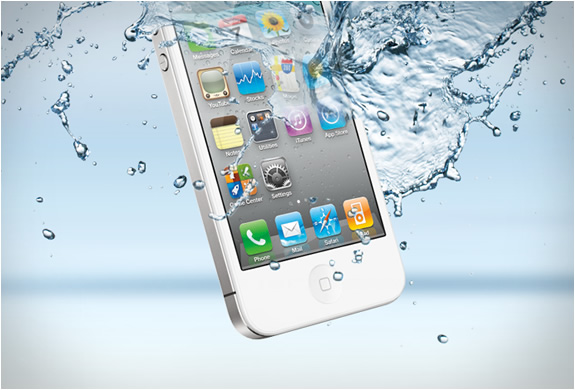 Check out this
unbelievable video
to see what Liquipel does.
And three, quit being lazy and soaking dishes overnight. Wash them and put them up before you go to bed, you bum.
(This is me talking to myself - I would never call you a bum.)
5. Lily needs a backpack for school and since she loves purple, this is the one I'm getting for her:
6. While I don't need a backpack, I did put together a planning binder so I have one place to stash all of Lily's school stuff - contact log, meeting notes, calendar, forms, schedule of services and so on. It looks a little something like this:
Of course, you should probably picture how it will look a month or so from now, with papers sticking out all over the place and illegibly scrawled handwriting on those cute post-its.
7. And last but not least, a picture of the Bird. Just because.