The Friendship Circle of Michigan is hosting an amazing contest called "The Great Bike Giveaway - Special Bikes for Special Kids".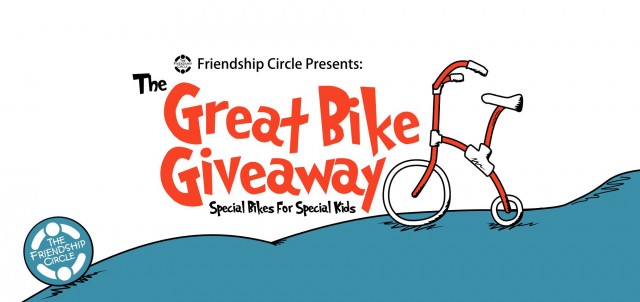 The Bird is entered in the contest but
we need your help
!
The fifteen kids with the most votes automatically win a bike. Then four kids who have at least 100 votes are eligible for the Director's Choice so they still have a chance to receive a bike.
So what do
you
have to do?
Just head over to Facebook by clicking
this link right here
(yep - just click on the word "link") and cast your vote for Lily.
Easy peasy lemon squeezy.
No registering. No questions. Zip. Nada.
Just click on the word VOTE under the Bird's picture. (look for my name - Lana Rush)
And then spread the word to all your friends so they can vote, too! Send an email. Put it on Facebook. Tweet it. Just get the word out!
Only one little note -
voting can only be done on desktop or laptop computers
. Phones, i-Pads, and the like won't register the votes.
Also, voting is over on Friday, the 18th.
So what are you waiting for??
Click on that link up there and go vote!
We thank you kindly.