I don't know about you but I'm ready to talk about something besides IVIG, New York City, doctors, hospitals, and all the medical stuff that has dominated the blog lately.
I'm ready for a good old-fashioned feel good story and have I got one for you today.
I know many of my readers aren't from Texas and aren't University of Texas Longhorn fans. I myself graduated from Texas Christian University, a school that played against UT so I still find myself unable to "put my horns up" like so:
photo courtesy of photoblog.statesman.com
Just can't do it.
But you can't really live in Austin without being surrounded by all things UT.
So while I may not put up my horns, I've enjoyed attending the occasional football game and following a few of the players.
And one of my favorite players to come through the University of Texas has been Jordan Shipley.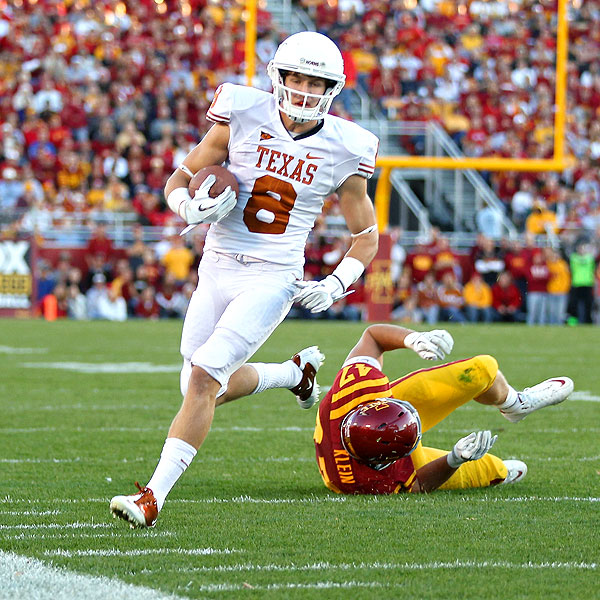 photo courtesy of espn.go.com
If the quarterback gets the ball even remotely close to him, he's going to catch it. He was just such fun to watch.
Now, his younger brother, Jaxon Shipley, is playing for UT and he seems to be filling his big brother's shoes quite nicely.
photo courtesy of austinchronicle.com
But this isn't a story about football.
This isn't a story about the Shipley brothers.
This is a story about the Shipley sister, Shelby.
And a very special young man.
It's a story of compassion put into sincere action.
So go get your kleenex. You're going to need them.
But I bet you'll also feel good knowing that there are people like Shelby Shipley out there in the world, educating people and promoting awareness in a way no parent ever could.
Enjoy.
SHELBY SHIPLEY PROM FEATURE
from
Michael Holmes
on
Vimeo
.